Get ready to shine! Hands on your hips, a smile on your lips, spirit in your heart, we're ready to start! 100 days to go! Who will be the next Miss Universe 2023? Perfect for beauty pageant event, watch live design template, online show, live blog, media, product design, and any other creative projects you have in mind.
Design Guide:
Template Materials:
---
Coronation Night 72nd Miss Universe 2023
November 18, 2023 | El Salvador
Good luck, Michelle Dee of Makati!
Miss Universe Philippines 2023
Travel Guide
Manila
---
View more Beauty Design Templates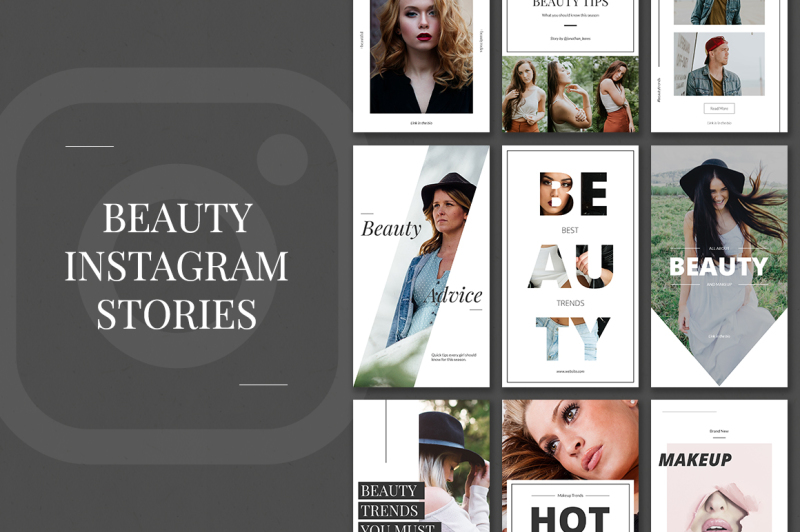 Ready to use Beauty Instagram Stories will inspire you and your followers. Change the text, colors, images, strokes and shapes to achieve the best result you want. Mix and match to create your custom stories, and achieve the best impact to your followers.
Loading Preview…
Powered by Creative Market

Look no further, you have found the perfect Beauty Instagram Templates!
These gorgeous neutral Instagram post templates are created with estheticians, makeup artists, med spas, lash artists, or any type of beauty and skincare creator!
Marketing your small business made easy – professionally designed Instagram templates help save you time AND look more professional and cohesive.
These share-worthy Instagram engagement posts are created by a professional graphic designer to increase engagement and position yourself as an expert in your field.