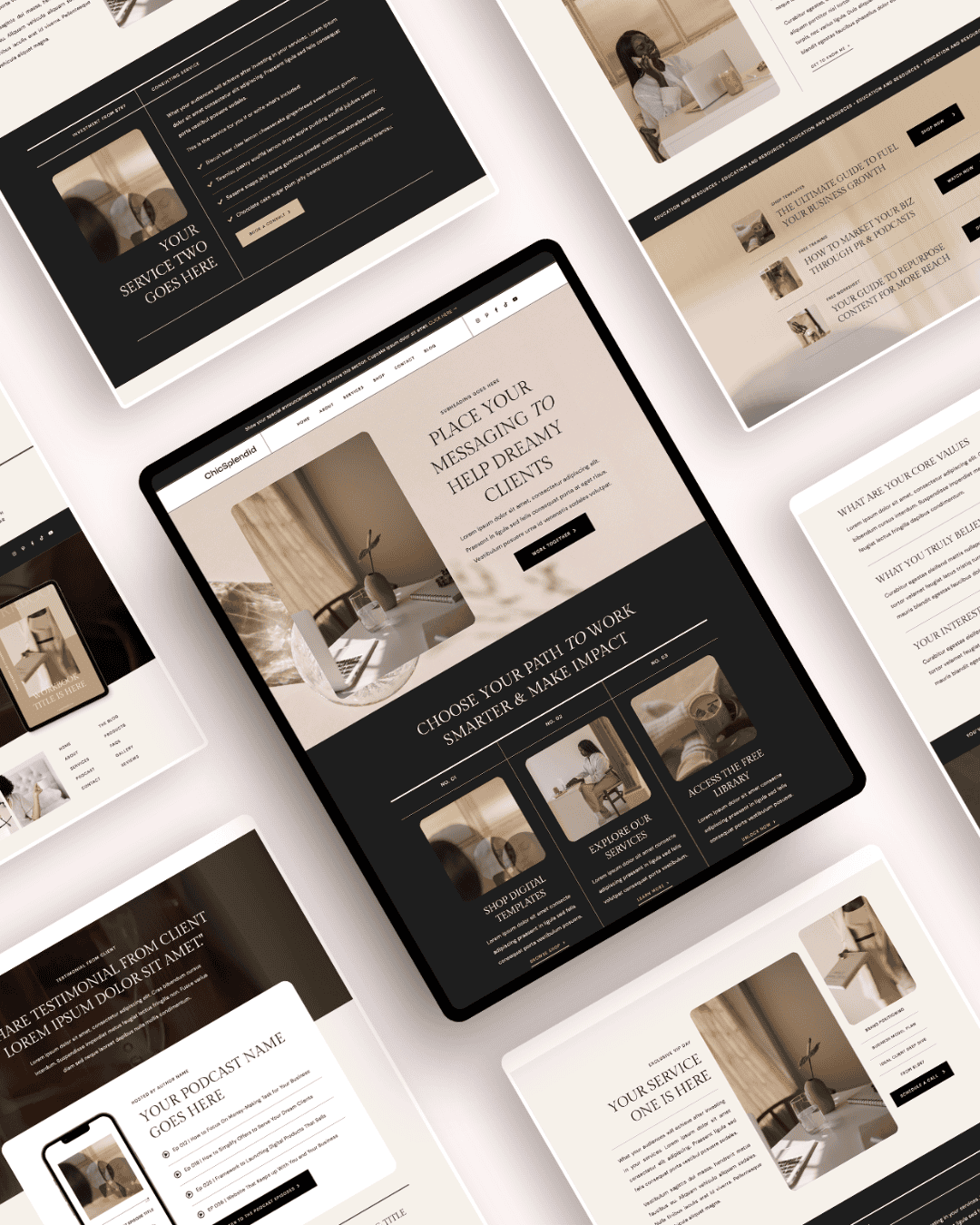 ChicSplendid is designed to help entrepreneurs stand out from the crowd of similar experts, giving them the edge and attention they deserve from future clients! All ChicSplendid products will be 20% OFF.
Isn't it time you had a website that helps you stand out in a crowd?
As an online entrepreneur, setting yourself apart from other industry experts is hard. *Especially* in today's world, new business owners are entering and competing online every single day.
That's why my friends at @HiBluchic designed ChicSplendid, their newest (and edgiest!) WordPress theme yet.
It's high-impact and intentional, so you can set yourself apart and finally get noticed by your dream clients.
And here's the best part: You can make this theme come to life on your website in a matter of DAYS.
If you don't believe how easy it is, see for yourself! View More.
P.s.: ChicSplendid is 20% off for a limited time, so take this as your sign to revamp your website!