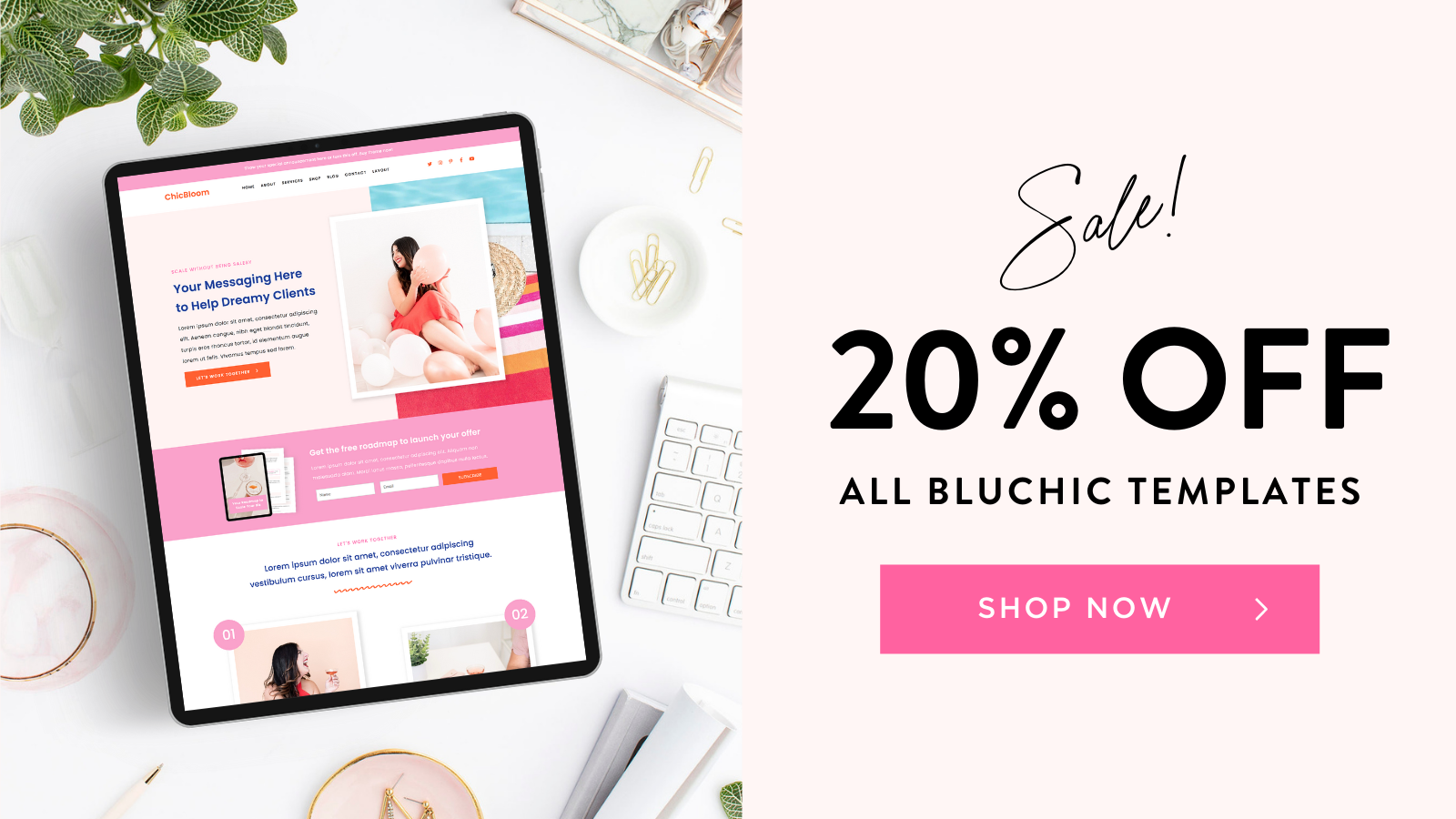 Wanna know one of my favorite things about spring? SAVINGS!.
Spring Sale where EVERYTHING in the shop is 20% OFF!
Want to upgrade your website's WordPress theme? They're all 20% off.
Ready to elevate your brand's entire look and feel with matching social media templates? They're all 20% off.
Need a full-blown website makeover with an All-in-One Kit? They're all 20% OFF.
As an entrepreneur, I know first-hand the importance of saving money wherever you can. But you shouldn't have to sacrifice quality at the same time. With Bluchic, you're already scoring budget-friendly, professionally designed themes and templates. And with an EXTRA 20% OFF, it doesn't get any better than that.
You can shop the sale right here – no code required!