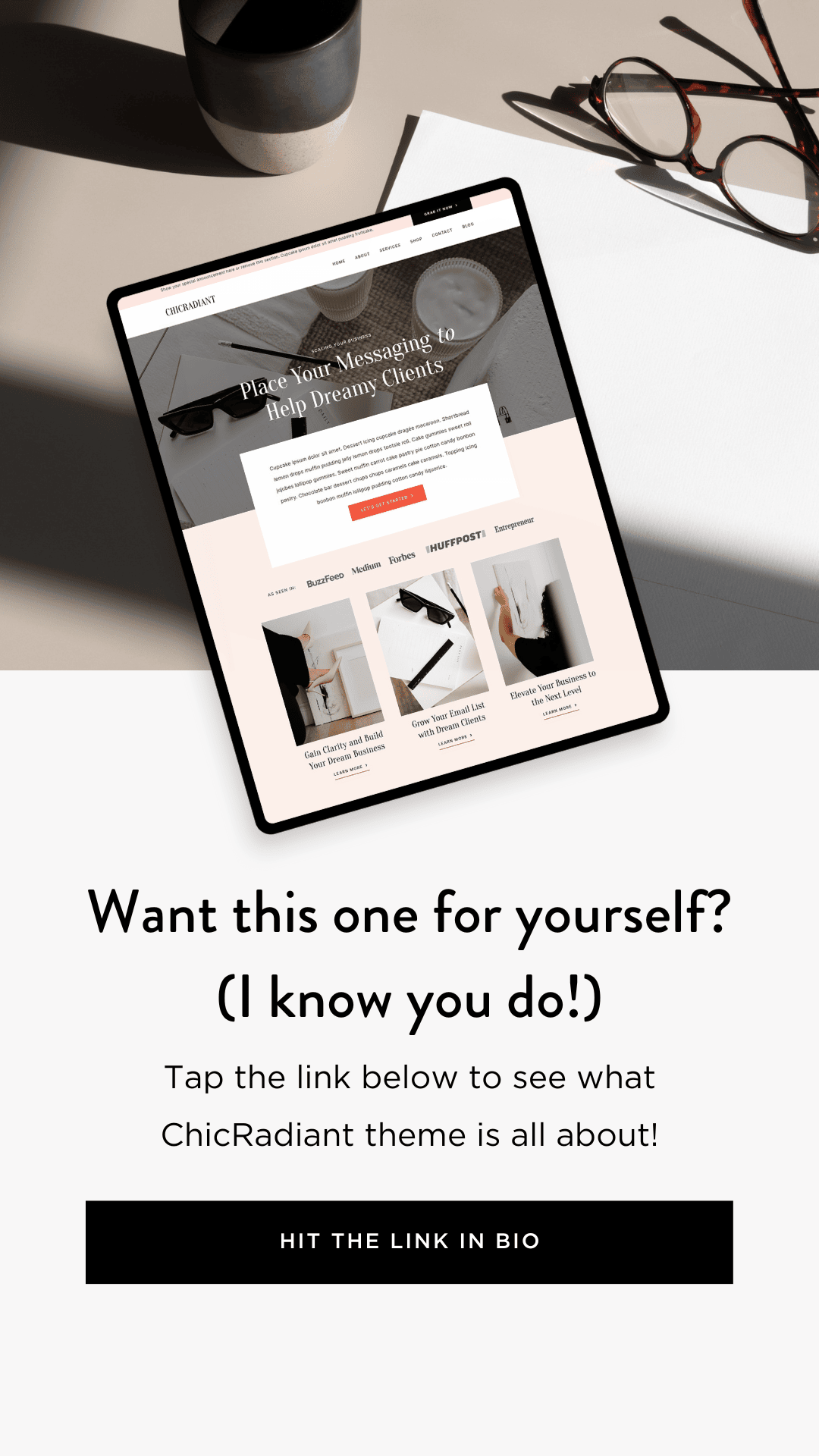 Don't you think it's time for a website that keeps up with your business?
You have lots of offers to share with your audiences, and you want a website that lets you show them ALL off…like, at the same time.
Sound like you?
Then allow me to introduce ChicRadiant: @hibluchic's newest WordPress Theme!
This one's for all the multi-faceted entrepreneurs with many offers – products, courses, services – and everything in between!
What makes ChicRadiant even better?
You don't have to sacrifice looks for functionality! ChicRadiant is
Modern
Stylish
Professional
Customizable
Budget-friendly
Easy to install and update
And has a whole lot of personality to show off the heart behind your multi-faceted business.
Want this one for yourself? (I know you do!)
Check out the full demo for ChicRadiant!
What questions do you have about ChicRadiant or using a WordPress Template?
All ChicRadiant products will be 20% OFF. Exp: March 15-21, 2023.