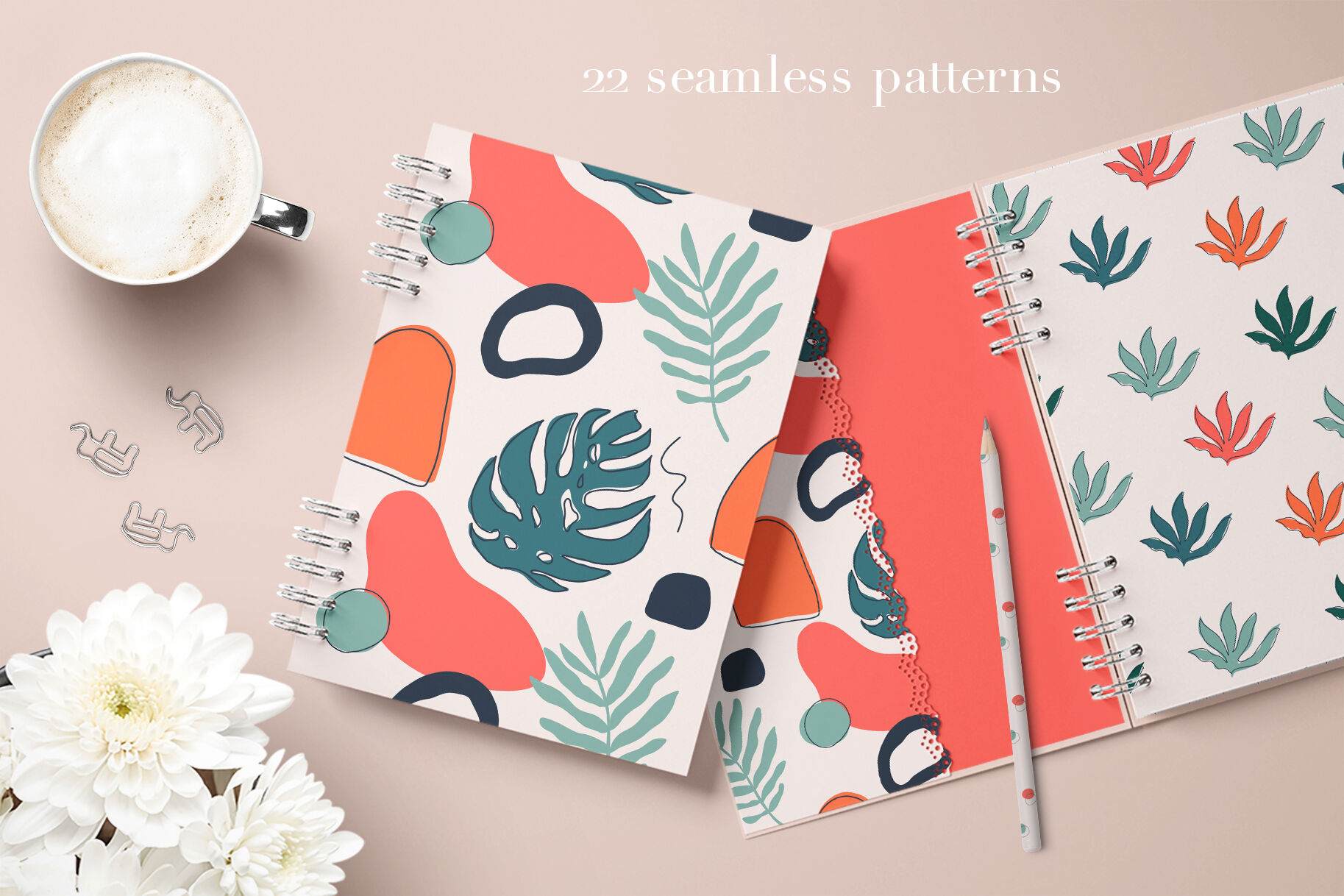 Use Coupon Code // May 23-31, 2022
---
Tropical Patterns & Elements
Collection with hand-drawn modern seamless patterns and tropical elements for your design. You can create countless variations for branding business, printing on t-shirts, textile, wrapping paper, greeting card, blog design and accessories.
---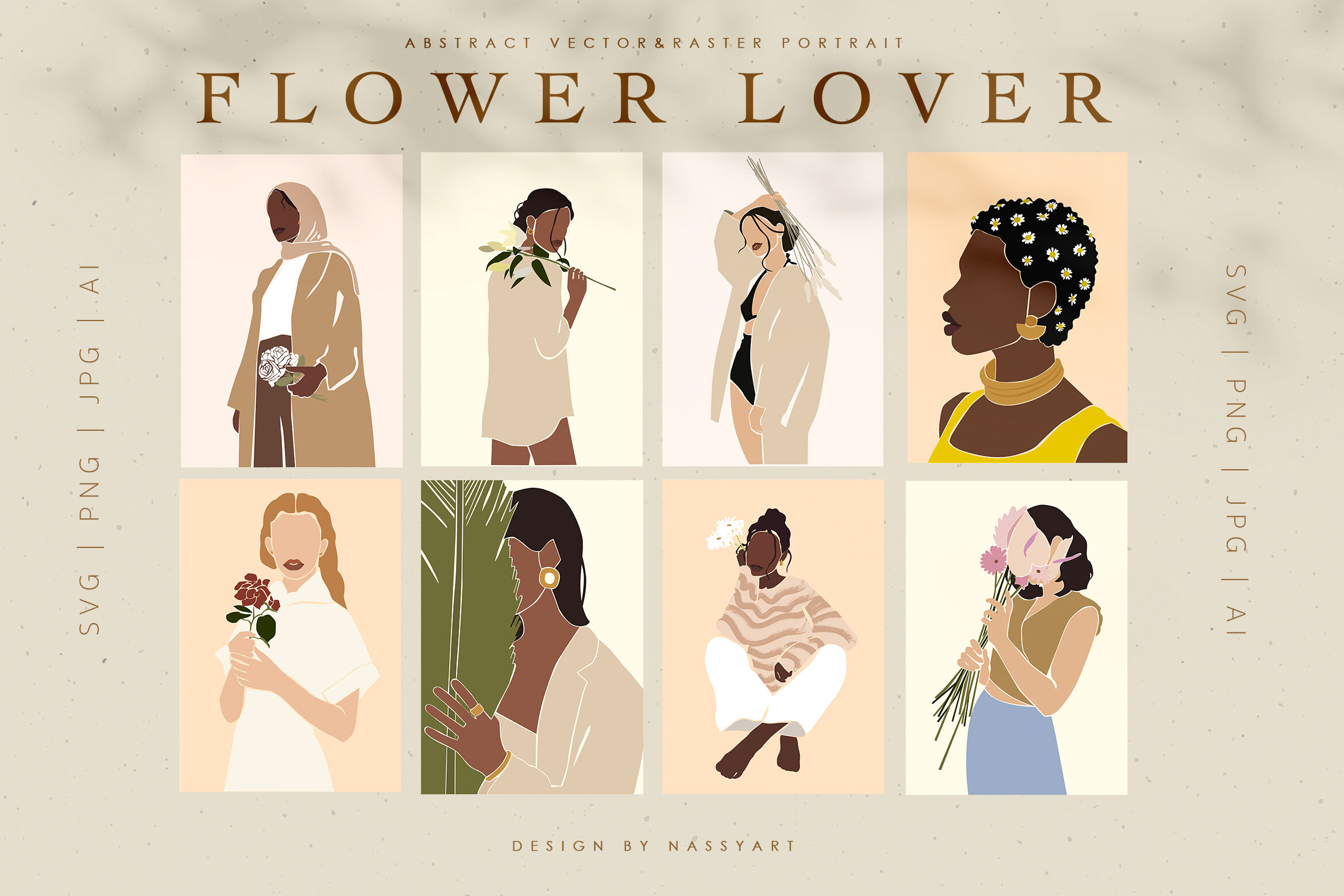 Flower Lover Abstract Women Portrait
Decorate your wall with this spring-summer collection of modern floristic and fashion abstract posters. Use these elements to create your own unique Instagram account design or branding. You just need to select a poster and crop it, combine other provided exotic fruits or add a quote on the empty space. And the modern print will be ready! In this pack, you can find a variety of fashionable arts and abstract modern illustrations. They are available to mix and match for design projects with endless composition combinations of all pieces. These elements are ideal for the creation of printed products: notebooks, invitations, personal postcards, branding identity and Instagram posts.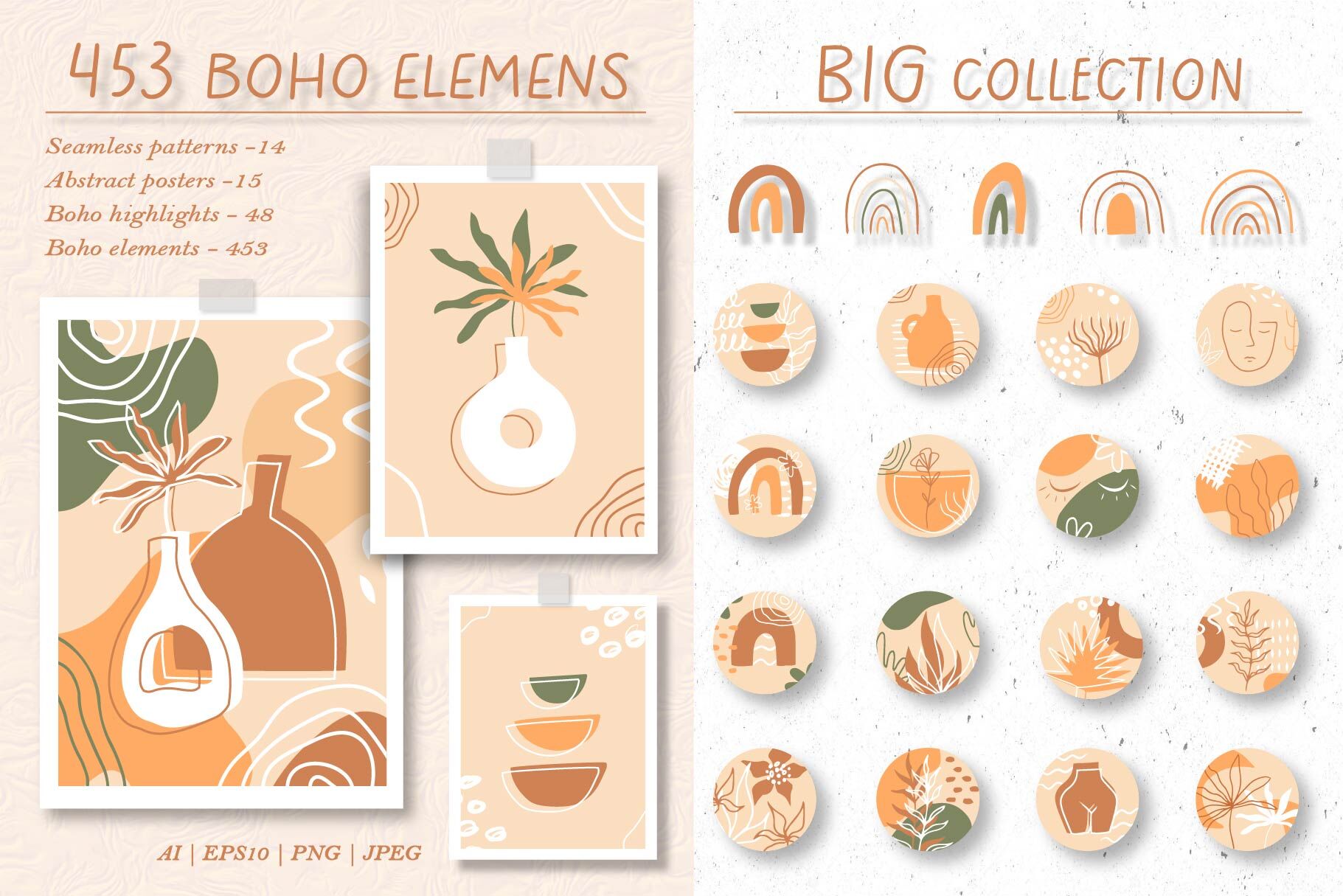 Boho Big collection is a unique vector hand drawn set with boho style elements and textures. Earthy colors accentuate the autumn mood. The set includes abstract posters, seamless patterns, many elements and highlights of Instagram stories.
Use this collection to create posters, cards, clothes, or your own designs.