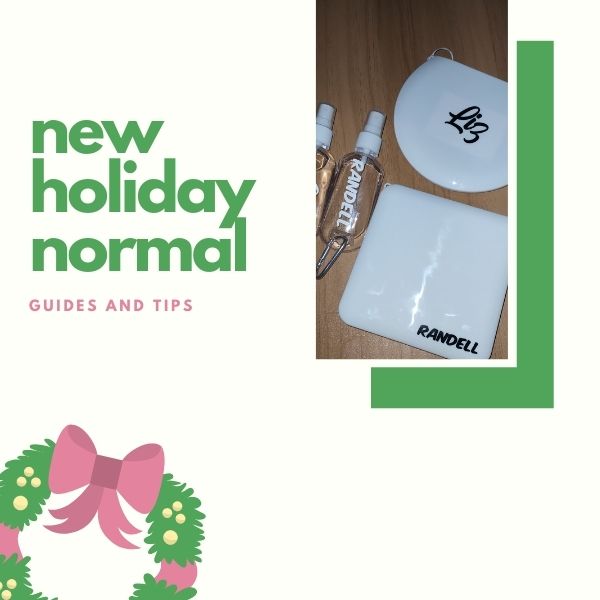 Great seller. Highly recommended! Art Recipes by Mrs Q. 
Mask Storage Box
Mask Case with Mirror
Spray Bottle
---
Update:
Know the rules and regulations. View More: IATF Resolutions. 
Metro Manila or the National Capital Region (NCR) will remain under General Community Quarantine (GCQ) until December 31.
Curfew:
Metro Manila be shortened from the current 10 p.m. to 5 a.m. to 12 a.m. to 4 a.m.
Simbang Gabi to 12 a.m. to 3 a.m
---
Non-essential Foreign Travel for Filipinos
will be allowed starting October 21
Must meet the following requirements:
Confirmed roundtrip ticket
Travel and health insurance for those traveling on tourist visas
Sign an immigration.
Present a negative antigen result taken within 24 hours before departure, subject to the Department of Health (DoH) guidelines.
Safety Protocol
Wear your face mask and face shield
Use rubbing alcohol
Social Distancing 2 meter / 6ft
Checking of body temperature is mandatory upon entry to shopping mall, office, restaurant and more.
Beauty safety
Wash your hands before you use the product.
Do not share makeup.
Touching or handling frequently touched objects or surfaces, such as cash, merchandise.
MRT and LRT
Open: 5:30 a.m.
Last Trip:
MRT North Avenue Station will have its last trip at 9:10 p.m.
Last trip from Taft Avenue will be at 10:11 p.m
Airplane New Travel Guidelines
Thermal scans are done at ticket offices.
"No mask no entry" policy for all visitors.
Only small personal items up to 7kg allowed for carry-on.
Please arrive early at the airport.
– 4 hours prior departure from Manila (International flights)
– 3 hours prior to departure from Manila (Domestic) and other airports
Provincial Bus
Online ticket purchase
Travel pass issued by the PNP from their origin
A valid identification card
Required by the Inter-Agency Task Force (IATF) for Emerging Infectious Diseases and the LGU concerned.
Passengers are also required to bring a written consent that they agree to undergo COVID-19 testing or quarantine at the terminal.
Photos: