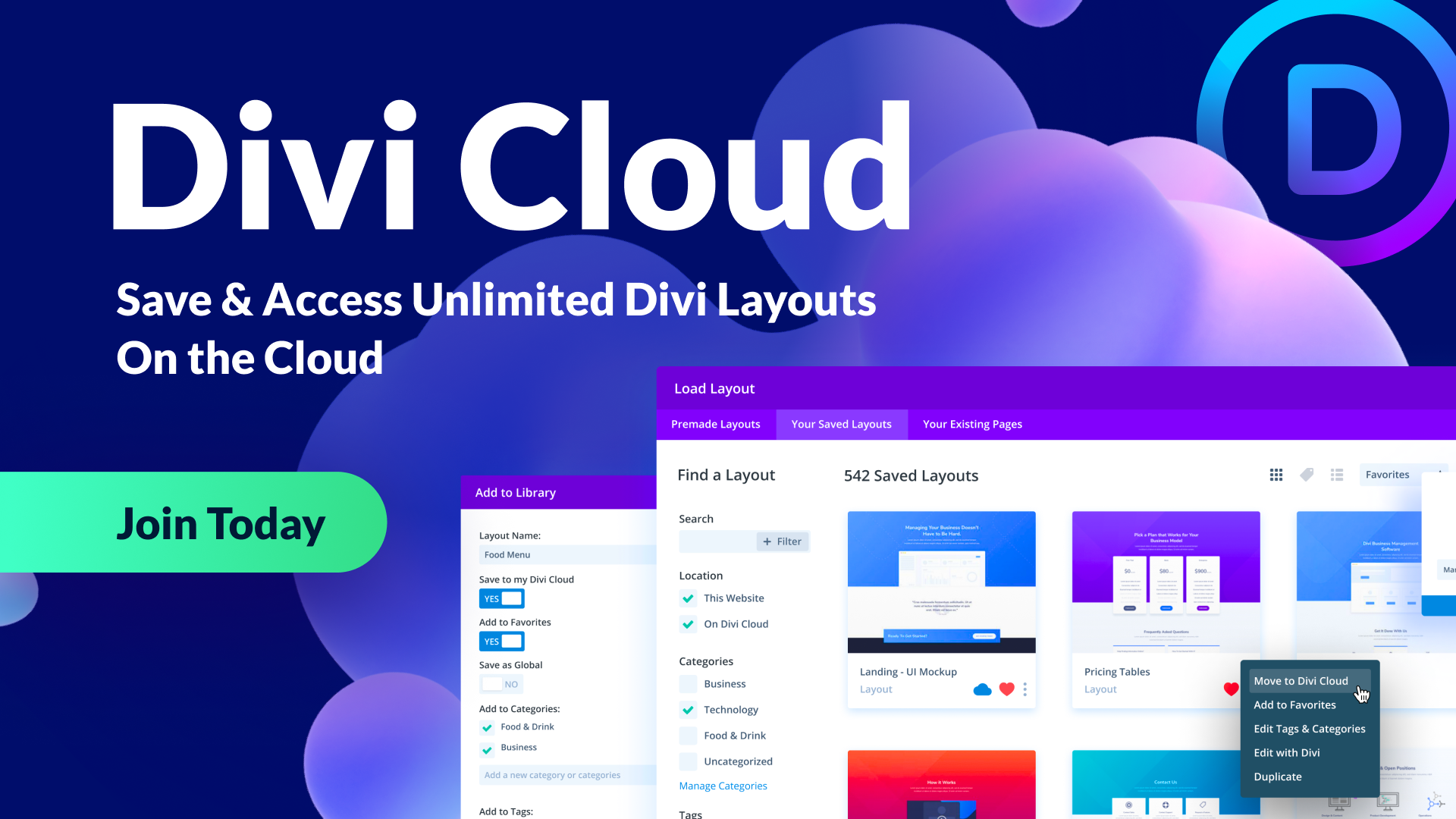 Features:
Allows you to access, organize and share your Divi assets in the context of building a website.
Save layouts and content blocks to the cloud.
Access your cloud items from any website.
Organize everything inside the visual builder.
New sort modes, view modes, filtering options and more.
Get Divi Cloud today.